WELCOME TO OUR FAMILY ROOM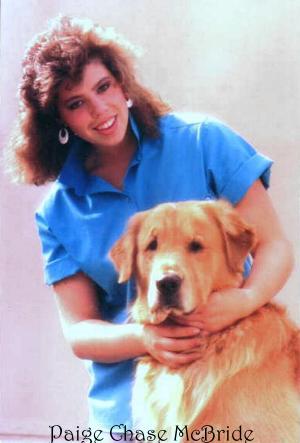 Honor Golden Retrievers are raised in the famous
Wine Country of the Napa Valley. Nestled between two churches, the property
is located on three acres that meander down to the flowing Napa River.
Because of it's curves, water catches in "pools" that provide fun swimming
areas for the dogs year round. Deer and squirrel visit the dogs amid the
landscaped foliage and immense California redwood trees. Often new friends
and visitors expect to find a typical "kennel" with large numbers of dogs on
cement and chain link runs, but this is not Honor's philosophy. All breeding
and show stock live in private homes - owned by individuals. Because of their
location, Honor is able to provide an ideal climate of both shade and sun on
grass, ground cover and gravel. (It's not uncommon to see the goldens sunbathing
the day away!) Large manicured grass lawns are surrounded by white picket
and lattice fencing and provide play areas for children and puppies.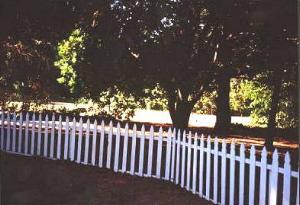 The California-style ranch home is decorated for the ease and comfort of
their golden family. The business office, located on the west wing of the
house contains the latest in computer and technical office equipment.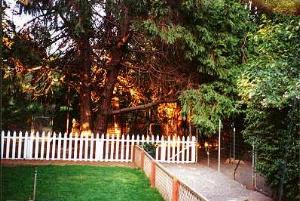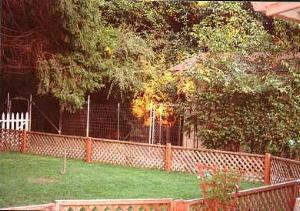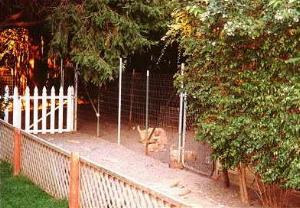 New health findings along with related specialty fields are researched
through universities, veterinarians and the Internet. Preventative health has
been a major thrust in order to educate owners, always striving to seek state
of the art health care and superior genetics. It is not by chance that most
Honor bred dogs live up to 15, and even 18 years of age. Detailed volumes of
educational materials are provided to all puppy buyers. The unique, careful
love and attention each puppy receives from birth to 7 weeks, is legendary.
Producing ideal temperaments, robust health and exquisite beauty is what Honor
has become known for.
Ann Chase, who is retired, has only two dogs. Head CEO is,
BISS Ch. Honor's Bunny Hug, who just celebrated her 14th birthday. She is a
GRCA Outstanding Dam of 20 Champions and the Number three top producer of
champions in the history of the breed. "Guida", a rescue dog, is a darling
wind-up toy that everyone wants to take home!
Paige Chase McBride, and her husband, Aaron are proud parents of baby Wyatt
Aaron, and reside nearby. They have three spoiled house pets: Ch. McBear
Honor's No West F'The Weary C.G.C.(Chaps), Ch. Honor's The Gates of Heaven
(Pearl) and Ch. Honor's Pucker Up (Kiss), now 11 years old, is a GRCA
Outstanding Producer of 15 Champions.
For those interested in exploring health resources, following is a limited number of web sites:
ALTVETMED
VET INFORMATION
NATURAL HOLISTIC
WELL PET
BELFIELD
CANCER ANSWER
PET VET